Officiating Guest Of Honor Speaker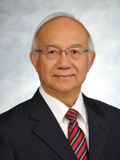 Mr. Daniel Lai, BBS, JP
Government Chief Information Officer
The Government of Hong Kong SAR

Daniel Lai is one of the most experienced Information Technology professional in Hong Kong with significant experience in managing IT developments and operations, as well as in professional developments and IT in community. Prior to joining the Government in January 2012, he was the Head of Information Technology at MTR Corporation Ltd. between 1999-2011 and held various senior IT managerial positions with The Hong Kong Jockey Club in Hong Kong and Australia. He is a Distinguished Fellow and was the President of Hong Kong Computer Society and Chairman of Hong Kong CIO Board.

Mr Lai is a graduate of Hong Kong Technical College, Hong Kong Polytechnic University and Griffith University with a Master in Technology Management. He has led many innovative and large scale IT projects and managed large computer installations. He has developed and implemented IT governance, programme and project management, and outsourcing frameworks; and led the very successful IT integration for the merger between MTRC and KCRC.

Mr Lai contributed significantly in promoting and developing the application of IT in Hong Kong and the region, he has held many positions in public services and educational institutions. In recognition of his contribution to the development and promotion of IT in business and community, he was awarded Bronze Bauhinia Star in 2004. His achievements in IT is well recognized and he has received numerous awards including ZDNet CIO of the Year 2006, China Distinguished CIO Award 2007, 2009 IDC Asia CIO of the Year, and 2011 HK CIO Awards for Outstanding Achievements.
---
Opening Keynote Speaker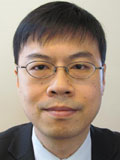 Mr. Terick Chiu
Executive Partner, Gartner Executive Programs, North Asia
Gartner

As an Executive Partner for the Gartner Executive Programs, Terick works with CIOs across North Asia supporting Hong Kong, Taiwan and China, assisting CIOs in many first tier organisations in a wide range of strategic information technology decision matters. Terick is responsible for providing personal advisory to CIOs from IT strategy formation, positioning of IT organisation, technology selection to IT organisation transformation.

Prior to joining Gartner, Terick was the Asia Pacific Regional IT Director for MindShare and GroupM, the largest and leading advertising media group in Asia Pacific supporting 25 offices and 3000 users. Key achievements included leading the transformation of the IT operation to support rapid business growth and established best practice IT operation processes across the whole Asia Pacific region.

Previously, Terick also took on regional management roles in a number of companies including MRO Software in Asia and IBM Global Services in Australia providing IT advisory and services to many leading organizations in Asia Pacific.

Terick has a degree in Computer Science from University of Sydney and a post graduate degree with Australia Graduate School of Management.
---
Panel Chairs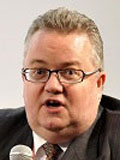 Mr. Geoff McClelland
Program Director
CIO Connect Hong Kong

Geoff has over 25 years' experience in Information Technology and Telecommunications (IT&T), having held senior roles or consulting extensively in a number of industry sectors; notably in Telecommunications, Petroleum, IT, Finance, Defence, Retail and Hospitality. Always having a strong technology focus, Geoff has held traditional IT&T staff roles as well as broader R&D, strategic marketing and corporate planning positions.

From 2000, Geoff was the Group Enterprise Architect for Dairy Farm International (DFI); then the VP Technology - Hotel Development for Mandarin Oriental Hotel Group (MOHG) until mid-2010; he continues to provide IT governance services to DFI's and MOHG's parent company, Jardine Matheson Limited.

Professionally Geoff's very strong background in Enterprise Architecture led naturally to IT strategy, governance and risk management. His successful transition into broader management roles outside of IT as a Business-Technology professional has heightened his understanding of the challenges faced by organisations in achieving convergence, not just alignment, of IT with the business.

Geoff is a well-respected technology commentator in the Asia Pacific region especially in the areas of IT strategy, security and governance. Geoff is an Australian, married with two children and lives in Hong Kong. He holds a MBA in Finance from the University of Technology Sydney and is a Member of the IEEE (Institute of Electrical and Electronic Engineers), ISACA (Information Systems Audit and Control Association), a Senior Member of the Australian Computer Society (ACS); and a Fellow of the Australian Institute of Company Directors (AICD).



---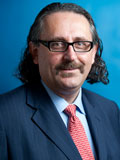 Mr. Egidio Zarrella
Clients and Innovation Partner
KPMG

Edge Zarrella is a Clients and Innovation Partner within KPMG's China practice. He brings a career spanning more than 20 years. His specialisations include Business and IT strategy, Business and Finance Transformation, outsourcing and offshoring. His key clients have included companies in Australia, Asia-Pacific and North America. Edge has also significant Asia Pacific experience in the countries such as Singapore, Malaysia, Japan, Thailand, Vietnam, Philippines and China. He has worked across the region for over fifteen years. He is the global and regional lead partner for some of the firm's largest financial services and technology companies.

Edge had led many global and regional projects assisting clients in transforming their business and operations. He is a trusted advisor to senior executives and boards on the strategic use and development of information technologies. He has led many complex business and IT projects which involved significant change. He is well versed in helping a client navigate through complexity and change.



---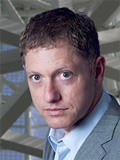 Mr. Thomas Parenty
Managing Director
Parenty Consulting

Thomas Parenty, Managing Director of Parenty Consulting Limited (Hong Kong), has twenty five years of experience in the computer security and cryptography fields, including employment with the National Security Agency. He has designed and evaluated the information security protection of numerous national and global systems, including those for banking, electronic commerce, credit card processing, healthcare, and nuclear command and control. In addition, Parenty has designed security features in enterprise applications that are currently used by governments and businesses across the globe.

Mr. Parenty has testified five times before the United States Congress on global competitiveness, national security, law enforcement, and encryption. In addition, he has served as an advisor to the National Academy of Sciences and the President's Commission on Critical Infrastructure Protection. Harvard Business School Press published Parenty's book, Digital Defense: What You Should Know About Protecting Your Company's Assets. His consulting practice currently focuses on the enablement of electronic commerce and the protection of intellectual property in Asia.


---
Guest Speakers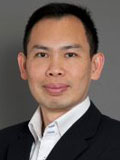 Mr. Sam Tan
VP, Information Technology, Asia
AECOM

Sam is currently serving as the Vice President of IT with AECOM Asia. He has over 27 years of solid experience in IT, customer automation and consulting. Before joining AECOM, he was the Vice President of Asia MIS at Liz Claiborne, where he led the Asia IT team, set up and managed the Global Application Development team in Shenzhen for the company. Prior to that, Sam held various leadership roles in multinational companies such as UPS Supply Chain Services and Hewlett-Packard, where he was the Head of IT and Solution Principal respectively. Sam also spent 14 years with FedEx and which last 6 years as Managing Director in IT, serving various functions including IT, Industrial Engineering, Operations and Customer Automation.


---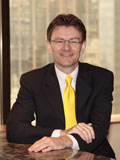 Mr. Henk ten Bos
CIO
Ageas Insurance Company (Asia)

Henk ten Bos is Chief Information Officer at Ageas and since 2009 responsible for managing the IT activities of the life insurance company in Hong Kong. He also provides regional support on Operations and IT to the joint ventures of Ageas in Asia.

Before moving to Hong Kong his previous assignment in Asia has been for Etiqa Insurance & Takaful (a joint venture between Ageas and Maybank) in Malaysia where he has setup a Business Analyst department to support a large IT transformation plan.

Prior to joining Ageas Henk has worked for IG&H Consulting & Interim, a specialized consultancy firm in The Netherlands, where he had a special focus on implementing Front End and Straight Through Processing solutions for Insurance companies. Henk has been active in the Insurance industry for more than 20 years with an ongoing focus on business/ICT alignment and IT innovation.


---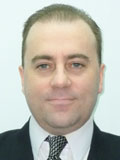 Mr. Steve Logan
Director of Information Technology & Services
Ball Asia Pacific

Steve Logan, Director of Information Technology and Services for Ball Asia Pacific Limited with the responsibility of ensuring IT efforts are align with business needs as well as leading business process optimization efforts.

Steve has been with Ball Corporation for over 20 years, working in multiple divisions and regions. He has managed regional and global teams responsible for implementing and maintaining server, telecommunications, and security infrastructure. He has managed project implementations of ERP and manufacturing systems in both North and South America as well as Asia.
---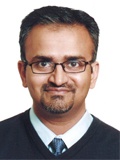 Mr. Rohit Kamat
Vice President, Supply Chain and Information Solutions
Bureau Veritas Hong Kong

Rohit Kamat is the Vice President, Supply Chain and Information Solutions at Bureau Veritas and since 2009 has been responsible for the delivery of B2B information services to clients of the Consumer Products Services Division (BV-CPS) based out of Hong Kong. Rohit is accountable for the market leadership, evolution, service delivery and P&L of the cloud based IaaS/SaaS solutions for BV-CPS's clients. Rohit is accountable for the strategy, development and delivery of supply chain solutions to clients by leveraging information management. Rohit also manages the alignment of the enterprise business architecture supporting BV-CPS global operations, including the deployment of the technology applications footprint. Rohit is part of the executive leadership team at BV-CPS and a contributor to the strategy definition for BV-CPS. He also owns the P&L for the Consulting Services vertical for BV-CPS to provide Quality Management and Supply Chain Management services to BV-CPS's clients. Rohit is also accountable for the management and evolution of the SFDC CRM solution, its alignment to BV-CPS processes and enablement of the customer service, account management, sales and marketing functions.

Rohit has over 17 years of experience across multiple industries including finance, technology, manufacturing, retail and consulting covering a breadth of functions including IT, product management, business process re-engineering, operations management, marketing and strategy. Prior to working at BV-CPS, Rohit has worked at Dell Inc in Austin, TX USA in various roles covering Project & Portfolio Management, Global Operations Product management and lastly as part of the Global IT Enterprise Architecture organization. Before Dell, Rohit has worked at large consulting companies such as Ernst & Young LLP and Capgemini USA LLC in internal and client facing roles around technology and management consulting.

Rohit is PMP certified by the PMI and also has ITIL and Six Sigma certifications. Rohit holds a Bachelor's degree in Engineering (from India) and an MBA from The University of Texas at Austin, McComb's school of business. Rohit is currently based out of Hong Kong and engages with clients globally.


---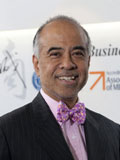 Mr. Micky Lo
Head of Global Technology, IT Security, Greater China and Taiwan
Deutsche Bank AG

Over 20 years of IT experience in Financial Service Industry that spans across a diversified IT management disciplines including regional and location management, IT and security architecture, distributed computing engineering, technology infrastructure operation, outsourcing/in-sourcing management, IT risk management and technology audit.

Micky's currently manages the extended arms of Global Information & Technology Risk Governance (I&TRG) for EMEA and APAC regions. He holds the end-to-end responsibility from defining policies and procedures to implementing control processes (e.g. self assessments and mitigation programmes) in I&T Risk/Security and drives a consistent I&T risk governance framework across the Bank. The Regional Teams provide guidance to their respective regional businesses and Global Technology Organization in the application of I&T Security related policies and regulatory requirements, and assist them in their effort to identify and manage these risks.

Micky has held various management positions in IT risk, Infrastructure management and Audit with JPMorgan and Citibank prior to his current role.



---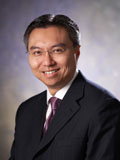 Mr. Sunny Lee
Executive Director, IT
Hong Kong Jockey Club

Mr Sunny W K Lee joined The Hong Kong Jockey Club as Executive Director, Information Technology in July 2006. Mr Lee heads a team of about 500 IT professionals, to provide innovative technology solutions that contribute significantly to the Club's mission and strategic objectives.

Mr Lee has extensive IT experience gained in both Hong Kong and overseas. Prior to joining the Jockey Club, he spent 10 years at the Hong Kong and China Gas Company Limited (Towngas) where he was an Executive Committee Member and held a number of key positions at the Company, including Chief Information Officer of the Group and Chief Executive Officer of two strategic diversification businesses, iCare.com Limited and Towngas Telecommunications Company Limited.

Between 1990 to 1996, Mr Lee was Vice President and Systems Director of the Bank of America in Hong Kong, where he played a key role in building up IT capabilities to support the Bank's business expansion in Asia. He has also previously held key IT positions in the financial, management consulting and manufacturing industries in the USA.

Mr Lee has a long record of serving in many high level advisory committees in the academic, professional and community arena. As well as being a Council Member of the Vocational Training Council, he is the Immediate Past President and an Honorary Advisor of the Hong Kong Computer Society. He is a recipient of the 1999 Hong Kong's Ten Outstanding Young Digi Persons Award, the 2002 and 2007 Asia CIO Award, the 2007 China Top CIO Award (2007年度中国傑出CIO), 2009 Asian IT Influencer by MIS Asia Magazine, 2009 China Best Value CIO Award (2009最具價值CIO獎) and the 2011 Hong Kong CIO Outstanding Achievement Award.

Mr Lee was appointed a Justice of the Peace in 2010 and was a torchbearer for the 2008 Beijing Olympic Games torch relay in Hong Kong, representing Hong Kong's IT achievers.



---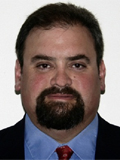 Mr. Jonathan Weaver
Executive Director, Enterprise Infrastructure
Morgan Stanley

Jonathan Weaver, Executive Director, is responsible for Morgan Stanley's user productivity platform in Asia. This includes virtual & physical desktops, collaboration, communications, mobility, multimedia, business intelligence, and other enterprise applications.

Jonathan started working at Morgan Stanley as a consultant in 1998 designing the email and windows domain environment for Morgan Stanley Dean Witter retail. In 2003, Jonathan joined as an employee with Infrastructure responsibility for bringing the firm's two retail businesses onto a converged platform. He later added responsibility for middleware including Entitlements Management, Content Management & Workflow, and System Messaging. In 2007 Jonathan joined Morgan Stanley Asia with responsibility for Enterprise Computing in Asia, including Unix, Windows, Servers, Desktops, Storage, and Databases. In 2009, he transitioned to End User Computing in 2009 as part of a restructuring aimed to promote focus on End User experience.

Prior to joining Morgan Stanley, Jonathan was a Principal Consultant with Microsoft in New York, designing Microsoft Messaging and Domain infrastructure for multiple strategic clients as part of the Financial Services vertical. He was a founder member Microsoft's TCO (total Cost of Ownership) consulting discipline, redesigning Microsoft's TCO assessment toolset. Prior to that Jonathan managed PC & LAN engineering for Home Savings of America.

Jonathan holds degrees in Law from Oxford University, and technical accreditations from multiple software, hardware, and networking vendors. He has addressed symposia in Tokyo and Hong Kong on the subject of Cloud Computing.



---
Mr. Ted Suen
Head of Information Technology
MTR Corporation

Ted Suen has over 25 years solid IT experience in infrastructure, application, outsourcing service and vendor management. Before assuming the current role as Head of IT for MTR, Ted had held various senior regional management positions in different multi-national corporations, including EDS Electronic Data Systems and Hewlett Packard. Ted has vast experiences in managing large scale system integration projects and running IT outsourcing service business as well as managing offshore development centers for multi-national corporations. Ted also has rich experiences in IT business operation in Hong Kong, China and Taiwan.




---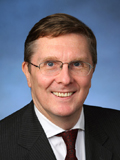 Mr. Mike McCarthy
Regional Head of GIS
RBS

Mike McCarthy is the Asia Pacific Head of Global Infrastructure Services (GIS), the IT infrastructure support organisation of The Royal Bank of Scotland (RBS). Based in Hong Kong, Mike is responsible for overseeing the bank's regional networks, data centres, trading technologies, and desktop and end-user support services. He was initially brought on board to manage the IT infrastructure integration project following RBS' acquisition of ABN Amro in late 2007, before being appointed to his current position as Head of GIS Asia Pacific. Over the course of his extensive career in IT banking, Mike has also worked at Deutsche Bank in Tokyo and London, where he served as the Global Head of Enterprise Services, as well as at Goldman Sachs for 11 years.





---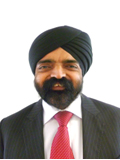 Mr. Sarabjit Anand
Head of Country Technology Management, Hong Kong and NEA
Standard Chartered Bank

Sarabjit is a Computer Engineering Graduate. He has a total experience of over 20 years, most of which is in the Technology, ITES/BPO environment in a bank.

Sarabjit started his career with Zenith computers in 1989, has worked for Citibank and has been working with Standard Chartered Group for over 18 years. Over the years, he has acquired skills in Business Relationship Management, Service Management, Transition, Systems Integration, Project Management, Efficient Resource Management (both people and financial), Techno commercial negotiations, Operations and Quality (Six Sigma, ISO 9002). Sarabjit has extensive exposure in critical application support in the Banks production environment and has experience in serving internal as well as external customers.

In his current role, he is the Head of Technology Management for Hong Kong & NEA in Standard Chartered Bank (HK) Limited.

Sarabjit is cheerful, optimistic, enthusiastic and infects others with own enthusiasm. He is an active cricket enthusiast and has played for the Scope International team. He likes playing Cricket, Table Tennis, Tennis and Swimming. When on vacation he enjoys traveling with family, watching movies and likes to teach his daughters. He loves eating sea food and can cook quite well.


---
Technology Leaders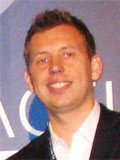 Mr. James Conway
Regional Director
Actuate, Asia Pacific

As the Regional Director, James Conway currently heads the Asia Pacific Sales organisation for Actuate, winning business in countries such as Hong Kong, Singapore, India and Japan. Previously, James held a number of executive positions at Actuate including Director of Channels for EMEA and UK Senior Account Manager where he was responsible for new-name business and named accounts, selling Performance Management Solutions into Government and Corporate sectors. Throughout his 10 years with Actuate, James has worked closely with customers, across a variety of business verticals, to help integrate and deploy Actuate technology to address critical business issues. James holds a Honours degree in Business Management from the University of Plymouth, England.


---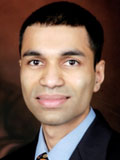 Mr. Bruno R. Goveas
Director, Products - Asia Pacific & Japan
Akamai Technologies

Bruno Goveas has been with Akamai since 2004 and is currently responsible for growing Akamai products in Asia Pacific & Japan (APJ), leading identification and execution of key product initiatives.

Bruno was previously responsible for Akamai's Sites and Enterprise Cloud product lines in APJ, driving sales enablement, product marketing and business development. Prior to this, he has held various product management, marketing and business development roles. Bruno has 14 years of experience in the High-Tech industry having held various positions in product management, marketing, engineering and general management. Prior to joining Akamai, Bruno was part of Hewlett-Packard's enterprise storage division in the United States.

Bruno holds a BE in Computer Science and Engineering from Mysore University in India, an MS in Computer Engineering from Syracuse University, New York, and an M.B.A from Babson College, Massachusetts, in the United States.
---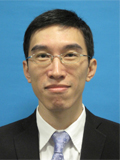 Mr. Kenneth Ma
General Manager, Hong Kong Sales
CITIC Telecom International CPC Limited

Kenneth Ma is the General Manager of Hong Kong Sales, with over 15 year' sales and management experience, including 12 years focused on the telecommunications and information security solutions industries. Mr. Ma is responsible for leading the company's sales and operations in Hong Kong, enhancing partner and channel relationships, and formulating effective sales strategies to capture new market opportunities and expand business revenue.

Mr. Ma is a certified neuro-linguistic programming (NLP) practitioner with extensive people management experience. He has delivered a wide range of professional presentations to multi-national corporations, public associations and industry conferences, and also dedicates to enhance sales professional excellence by providing training and development to sales professionals.

Mr. Ma holds a BBA Degree in Economics from the Hong Kong University of Science and Technology.
---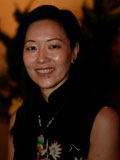 Ms. Linda Hui
Managing Director, Hong Kong & Taiwan
F5 Networks Hong Kong

Linda is F5's Hong Kong and Taiwan managing director, responsible for developing their application delivery networking and data solutions businesses in Hong Kong and Taiwan. She has successfully extended f5 reach in the finance, government, manufacturing and telecom sectors, growing the business two-fold in three years. Altogether, she has more than 17 years of experience in the information and telecommunication industry.





---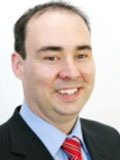 Mr. Cameron McNaught
Senior VP, Cloud and Strategic Solutions, Global Business Group
Fujitsu

Cameron McNaught serves as the Senior Vice President Cloud and Strategic Solutions within the Fujitsu International Business.

Cameron is responsible for the Cloud strategy, investment planning and business performance of Fujitsu's international Cloud business. He is an industry innovator and thought leader in Cloud. Prior to his current appointment Cameron was responsible for the establishment and development of the market leading Fujitsu Cloud business in Australia and New Zealand. He leads the Global Cloud Advisory board for Fujitsu and is a member of the Microsoft Azure Customer Advisory board.

He has over 18 years of experience within the ICT industry across both the public and private sector in senior roles leading sales support, product management, operations and service delivery.

Prior to his commercial career Cameron serviced with distinction in the Australian Army in both operational and strategic technology and communications roles.

Cameron lives with his wife and two children in Sydney, Australia and is an active member of Rotary International.


---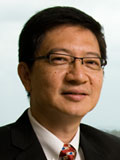 Mr. CK Lam
Enterprise Solutions Manager, APAC
Juniper Networks

Based in Singapore, CK manages the Juniper Networks Enterprise Solutions for Asia-Pacific and is responsible for evangelizing leading-edge solutions including the Data Center, Cloud Computing, Networking and Security solutions to enterprise customers and partners in the region.

CK was most recently with IBM Global Technology Services (GTS) as an Advisory Sales Specialist for network infrastructure, network security and data centre solutions. Prior to that, he spent five years as a Technical Marketing Engineer for Intel's Network Products Division covering the APAC region and supporting the product managers for switches, routers, SSL accelerators and Server Load Balancers. He also held various technical positions in Novell and Singapore Computer Systems before that.

CK has nearly 20 years of experience in the IT industry, covering technologies from networking security, VoIP to wireless solutions.


---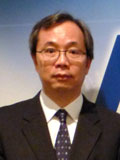 Mr. P.H. Tang
Chief Technology Officer
Macroview Telecom

P.H. Tang is a co-founder of Macroview Telecom. As a chief technology officer, Mr. Tang now plays a key leadership role in the continued development and communication in technology strategy and vision. Before founding Macroview, he has a very successful technical management career in the world's largest computer company. Mr. Tang also has many awards of technical competency from renowned technology companies including the Cisco CCIE-R/S. He has a rare combination of both technical and business skills.




---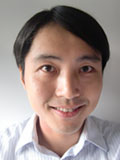 Mr. Michael Lai
Senior Security Sales Engineer, APAC
Rapid7

Michael Lai has more than 15 years in the IT security industry across the Asia Pacific region. He has been overseeing operations in Asia Pacific since 2001. He has a solid understanding of the technical issues being faced by clients throughout Asia. His experience covers the IT security project life cycle from consulting, POC, installation, auditing, training and post-sales support. Being a pre-sales technical man, his responsibility is building the information platform for the channel, serving the customers and introducing the latest IT security approach in the market.

Michael holds a MBA Degree from Warwick University UK, a Master Degree in Computer Science from Chinese University of HK and a Bachelor in Computer Engineering from City University of HK. He also holds the certificates of CISSP, CISA, BS7799 Lead Auditor (BSI), MCSE, CNE, CNP and CLP.


---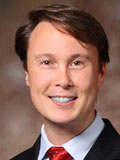 Mr. Robert Healey
Marketing Evangelist, APAC & Japan
Riverbed Technology

Robert has over a decade of senior management experience in marketing, product management and business development. By working in a variety of technical roles for Service Providers and IT equipment vendors in Australia, Japan and Hong Kong, Robert has gained solid and diverse experience in Asian culture and business practice.

Prior to joining Riverbed, Robert worked at Telstra, Ascend Communications and Juniper Networks, where he spent seven years as Regional Director of Product Management for the Asia Pacific and Japan region.

Robert is fluent in written and spoken Japanese and conversational in Mandarin Chinese. Robert has both B.Sc. and B.E.E (Hons) degrees from the University of Sydney, Australia, and is a permanent resident of Hong Kong.
---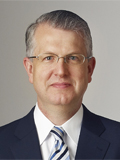 Mr. Mark Smith
Managing Director
Savvis Asia

Mark Smith has joined Savvis as Managing Director, Asia, and is responsible for building a leading IT services and cloud computing business within Asia Pacific and Japan.

He has spent more than 20 years in Asia learning, growing businesses and creating high performing teams throughout the region. Prior to joining Savvis, Mark held a number of senior leadership positions at Thomson Reuters Markets - Japan as President and Senior Company Officer for three years. He previously has held senior global and regional roles at Reuters - Japan, Bridge Information Systems - Singapore and Sungard - Hong Kong, where he was responsible for expanding sales and services growth across Asia.


---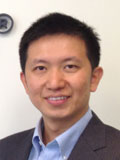 Mr. Victor Thu
Director, Product Marketing - End User Computing, APJ
VMware

Victor Thu is the Product Marketing Director for the end-user (EUC) computing component of VMware's business across the Asia Pacific Japan (APJ) region.

Victor leads a team of product marketing managers across the region and will shape and implement VMware's EUC go-to-market strategy according to varying levels of market maturity. As an industry subject matter expert on desktop virtualization, desktop cloud, and BYOD (Bring Your Own Devices) initiatives; Victor provides advice to businesses across Asia Pacific and is often quoted by the IT media.

Before joining VMware, Victor was with Citrix responsible for Citrix's product portfolio that spans desktop, network, and cloud. Prior to Citrix, Victor managed product, operations and finance for Siemens U.S.A.'s enterprise communication products. Victor also worked at EFI (Electronics for Imaging, Inc.) where he held a variety of roles such software test engineering and product management for an innovative cloud printing solution (www.printme.com).

Victor Thu holds two patents from USA on internet technology.

Victor received his bachelor's degree in Physics from Wartburg College in Waverly, Iowa, USA. He also holds a Master of Business Administration degree with emphasis in International Business and Marketing Management from Santa Clara University in Santa Clara, California, USA.


---