Opening Keynote Speaker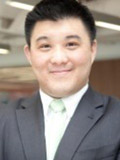 Mr. Edward Chen
Associate Principal
McKinsey & Company

Edward is an Associate Principal at McKinsey & Company based in Hong Kong. He is one of the leaders of the IT infrastructure practice in Asia focusing on cloud strategy, and also serves clients in High Tech and Telecom on strategy and growth topics. He serves clients in China, Hong Kong, Taiwan, South Korea, Indonesia, Australia and the US.

Prior to joining McKinsey Edward worked at Oracle, PeopleSoft and Accenture in the Bay Area.

Edward holds a Masters of Engineering and a Bachelor of Science from Cornell University. He is fluent in English and Mandarin Chinese.




---
Panel Chairs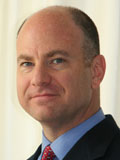 Mr. Mark Ross
Co-founder and Executive Director
Asia Cloud Computing Association

Mr. Mark Edward Ross has over 20 years of senior-level technology management and Board level experience with multi-national financial service companies. Mr. Ross also serves on the Board and as a senior level advisor for several start-up companies.

He started his financial services career at a top investment bank (Credit Suisse), where he was responsible for infrastructure and global application deployment for the company's fixed income and equities trading desks. He went on to become the Regional Chief Information Officer and Chief Architect overseeing European and Asian operations for several dominant and global financial service players (e.g. AIG, Thomson-Reuters).

Mr. Ross is a recognized technology innovator. He was most recently awarded the 2009 IDC innovation award for his work using software-as-a-service solutions. Publications of his work have appeared in numerous journals and periodicals and have also been the basis for a Computer World case study.

Specialties of Mr. Ross include strategic technology planning and the integration of core financial service systems including: insurance, asset management, pensions, trust, fixed income and equities systems.

Mr. Ross completed an engineering and economics degree from Carnegie-Mellon University. He also holds a Masters degree in Finance and International Business from New York University's Stern School of Management and from Hautes Etudes Commerciales - a top European business university based in Paris, France.


---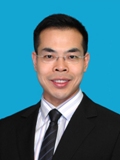 Dr. Victor Ng
Vice Chairperson, Cloud Computing SIG
Hong Kong Computer Society

Dr. Victor Ng is a Senior Consultant at Hong Kong Productivity Council, where he helps enterprises and organizations enhance productivity and improve performance through information and communication technologies, including Cloud Computing, mobile and wireless solution, new media and green ICT technology. Prior to joining the Council, he worked at the University of Hong Kong, focusing on the commercialization of innovative technologies.

Dr. Ng is currently serving as Cloud Computing SIG Vice Chairperson of Hong Kong Computer Society, Certification Board Member of Hong Kong Institute for IT Professional Certification and Part-time Member of Central Policy Unit of Hong Kong SAR Government.




---
Guest Speakers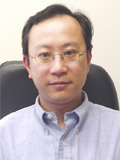 Mr. Kevin Tsang
Regional IT Director, Asia
Cookson Electronics Limited - Enthone

Kevin joined Cookson Electronic in 2008 as Regional IT Director to oversee Asia including strategic IT planning to execution. He also holds full accountability in infrastructure and applications development and support in the region.

Before joining Cookson Electronics, Kevin holds various positions in different industries, including Garment, Manufacturing, Security Equipment, Exhibition, Elevator Engineering, Entertainment, Business Consulting, Wines & Spirits and IT Consulting.

With over 20 years experience in the IT industries, Kevin possesses exceptional skills in implementation of teams and systems to provide business solutions, which increase operational efficiencies and management information effectiveness to deliver bottom-line results through effective planning, design, development, implementation and execution of systems to reduce or save costs.

Kevin holds a Master degree of Management in Macquarie University, Australia.


---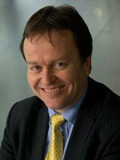 Mr. Nigel Green
Head of Group Technology & Architecture
CLP Power Hong Kong Ltd

Nigel's is responsible for Enterprise Architecture & Technology Innovation at CLP Power Hong Kong Ltd.. His strategic focus is on the application of Cloud and Mobile technologies within the context of a broader move towards 'Smart Grid' in the energy sector.

Nigel has been is IT for over 30 years and in Asia from 1991 to 1997, where he worked for DHL International (Air Express) where he led the a Business Systems Architecture capability for the Asia Pacific region. From 1997-1999. Nigel was the head of IT for a TV/media company operating in Eastern Europe. He later joined the logistics division of Hutchison Port Holdings where he held a business/IT hybrid position as VP Service Delivery. He l has been a strategist and a consultant for the Computer Sciences Corporation and Capgemini. Over his career he has focused on IS Strategy, IT Innovation and future-focused architectures and operating models for large privately-held businesses and government organizations.

---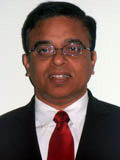 Mr. Sanker Narayan
Director, Equity IT APAC
Credit Suisse

With 20+ years of experience in financial services IT, Sanker Narayan currently manages the Equities Trading platforms for Credit Suisse in the region and has been responsible for delivering a best in class electronic and Equities trading platform to Credit Suisse's clients for the past 10 years. With experience in Retail and Commercial platform banking platform solutions prior to Credit Suisse, Sanker has been a regular contributor to and participant in industry forums and conferences, bringing a business focused perspective in delivering technology to further the aims of end clients and investors.





---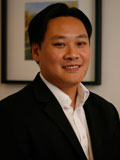 Mr. Wayne Moy
IT Director
DDB Greater China Group and DDB Group Asia Pacific

Wayne Moy is the Asia Pacific regional IT director for one of the largest advertising companies in the world, DDB Worldwide. Besides working with senior management from regional offices, he works with the global CIO to implement corporate initiatives to about 20 offices in Asia Pacific. He is currently working on a regional project to consolidate data centres and to migrate to cloud computing services.

Wayne has also worked for over 10 years in the television industry for STAR TV and CNN. He has worked in networking, databases, and infrastructure.

Wayne holds a bachelor of science in computer engineering from Syracuse University, New York and an MBA from the Hong Kong University of Science and Technology.
---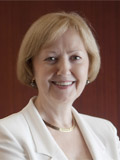 Ms. Alison Dack
Vice President / CIO, Asia Pacific
FedEx Express

Alison Dack leads the Information Technology group for FedEx in Asia Pacific providing technology infrastructure and complex information flows to meet the business goals of the world's largest express transportation company.

Her team of 400 staff across 13 countries designs and manages technology strategy planning, software engineering, voice and data network management, data center and information security services and field support for all business and operational IT solutions.

Ms Dack has over 30 years experience leading technology operations and initiatives across various industry sectors. Prior to joining FedEx in 2006, she was Vice President, Group IT Strategy and Architecture at a telecommunications service provider where she was responsible for Information Systems strategies. She also led the development of major programs and managed projects for businesses in the telecommunications and public sectors. Subsequently she was Consultant Programme Manager for a multinational media and entertainment company, where she led the implementation of the 20+ critical business solutions and other technologies critical to the operation of a multi-billion USD start-up business.
---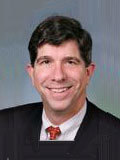 Mr. Geofrey Master
Head of Business & Technology Sourcing Practice, Asia
Mayer Brown JSM

Geof is a partner in Mayer Brown's Business & Technology Sourcing (BTS) practice and leads the BTS practice in Asia. He has broad experience in sourcing transactions, including the outsourcing and offshoring of information technology and services as well as of business processes. His experience in the area of information technology procurement and outsourcing transactions includes transactions involving infrastructure, applications maintenance, development and support, network management, telecommunications services, and help desk functions, as well as implementation and integration of major enterprise applications and systems. His experience in the outsourcing of business processes includes outsourcing human resources, finance and accounting, procurement, customer relationship management, and other business functions.

Geof has represented clients in a wide range of industries, including financial services, health care, consumer products, telecommunications, advertising and publishing, airline, manufacturing, chemical, energy, information technology, mining and natural resources, as well as governmental entities. His clients have ranged from start-up enterprises to national and global firms. He has worked with clients in all geographies.

Prior to joining Mayer Brown in 2001, Geof worked for over 10 years for Electronic Data Systems Corporation in various senior legal capacities, including five years as international general counsel with responsibility for all legal support requirements of EDS' non-US business.

Geof has been praised for his "incredible speed and accuracy" (Chambers USA 2010) and his "excellent business sense - his business judgment is as valuable on points as his legal judgment, so when it comes to negotiations, he always meets the other side's arguments head-on" (Chambers USA 2007). It has also been said of him that he is in tune with commercial realities on the ground (Chambers USA 2008), and "can so instantly and confidently win clients' trust while at the same time driving totally hard bargains by charming the other side" (Chambers USA 2006).
---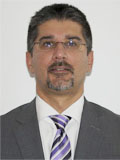 Mr. Dev Kohol
Executive Director, Enterprise Infrastructure
Morgan Stanley

Based in Hong Kong, Dev is currently responsible for Morgan Stanley's Enterprise Computing platform across Asia. This includes all distributed servers, storage, backup, database and web technology primarily supporting the Firm's institutional securities business.

Dev joined Morgan Stanley in 1992 in New York, as a mainframe developer, but transferred to the distributed database group in 1994 where he designed, built and supported infrastructure to manage the Firm's relational database platforms. In 2001 Dev moved to Tokyo where he first managed the Asia database group and then also the windows and unix/linux groups. In 2005 Dev returned to New York to set up the MSSQL and MSAS engineering teams. In 2007 Dev transferred to Hong Kong to lead application migration projects across Asia and in 2009 assumed his current position.

Prior to joining Morgan Stanley Dev worked as a mainframe programmer for IBM and Bristol City Council in the UK.

Dev holds a Bachelor of Science in Physics from Bristol University.


---
Mr. Ted Suen
Head of Information Technology
MTR Corporation Ltd.

Ted Suen has over 25 years solid IT experience in infrastructure, application, outsourcing service and vendor management. Before assuming the current role as Head of IT for MTR, Ted had held various senior regional management positions in different multi-national corporations, including EDS Electronic Data Systems and Hewlett Packard. Ted has vast experiences in managing large scale system integration projects and running IT outsourcing service business as well as managing offshore development centers for multi-national corporations. Ted also has rich experiences in IT business operation in Hong Kong, China and Taiwan.




---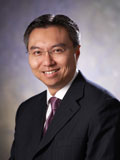 Mr. Sunny Lee
Executive Director – IT
The Hong Kong Jockey Club

Mr Sunny W K Lee joined The Hong Kong Jockey Club as Executive Director, Information Technology in July 2006. Mr Lee heads a team of about 500 IT professionals, to provide innovative technology solutions that contribute significantly to the Club's mission and strategic objectives.

Mr Lee has extensive IT experience gained in both Hong Kong and overseas. Prior to joining the Jockey Club, he spent 10 years at the Hong Kong and China Gas Company Limited (Towngas) where he was an Executive Committee Member and held a number of key positions at the Company, including Chief Information Officer of the Group and Chief Executive Officer of two strategic diversification businesses, iCare.com Limited and Towngas Telecommunications Company Limited.

Between 1990 to 1996, Mr Lee was Vice President and Systems Director of the Bank of America in Hong Kong, where he played a key role in building up IT capabilities to support the Bank's business expansion in Asia. He has also previously held key IT positions in the financial, management consulting and manufacturing industries in the USA.

Mr Lee has a long record of serving in many high level advisory committees in the academic, professional and community arena. As well as being a member of the Hong Kong SAR Digital 21 Advisory Committee, Mr Lee is Immediate Past President of the Hong Kong Computer Society. He was a recipient of Hong Kong's Ten Outstanding Young Digi Persons Award in 1999, the Asia CIO Award in 2002 and 2007, the China Top CIO Award in 2007, 2009 Asian IT Influencer by MIS Asia Magazine, and 2009 China Best Value CIO Award.

Mr Lee was appointed a Justice of the Peace in 2010 and was a torchbearer for the 2008 Beijing Olympic Games torch relay in Hong Kong, representing Hong Kong's IT achievers.
---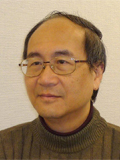 Mr. Lawrence Law
Consultant on IT Strategies to Vice Rector (Administration)
University of Macau

Mr. Lawrence H. Y. Law is the Consultant on IT Strategies to Vice Rector (Administration) at the University of Macau. His responsibilities include IT strategies planning, building of the Hengqin new campus and ERP implementation.

In the 1990s and 2000s, Mr. Law was the Director of Information Technology Services at The Hong Kong University of Science & Technology and the Chairman of the HARNET (Hong Kong Academic & Research Network) Network Task Force. He has more than 35 years of experience in the IT industry. Starting from the first WAN in Hong Kong in the 70s, to the first Internet connection in the 90s, Mr. Law had been one of the major designers of the academic network. At Hong Kong University of Science & Technology, he was the chief designer of the network and ERP systems. Mr. Law had also been very active in the international Internet activities. He had been the Vice Chairman of the Asian Pacific Network Group, and Asian Pacific representative in the CCIRN.
---
Technology Leaders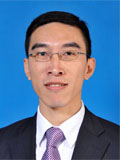 Mr. Kenneth Ma
General Manager, Hong Kong Sales
CITIC Telecom CPC

Kenneth Ma is the General Manager of Hong Kong Sales, with over 15 years' sales and management experience, including 12 years focused on the telecommunications and information security solutions industries. Mr. Ma is responsible for leading the company's sales and operations in Hong Kong, enhancing partner and channel relationships, and formulating effective sales strategies to capture new market opportunities and expand business revenue.

Mr. Ma is a certified neuro-linguistic programming (NLP) practitioner with extensive people management experience. He has delivered a wide range of professional presentations to multi-national corporations, public associations and industry conferences, and also dedicates to enhance sales professional excellence by providing training and development to sales professionals.

Mr. Ma holds a BBA Degree in Economics from the Hong Kong University of Science and Technology.


---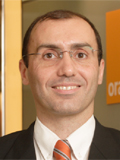 Mr. Eric Haïssaguerre
Regional Director, IT Services Business, Asia Pacific
Orange Business Services

Eric Haïssaguerre has over 15 years of management experience in Asia-Pacific, in the field of communications infrastructure & technology services integration, management and outsourcing.

Eric currently heads Orange IT services business for APAC, with direct responsibility over financial objectives achievements, business development and partnerships, and IT Services Delivery excellence. IT Services within Orange Business Services comprise services and solutions related to Cloud IaaS and SaaS, Security, Data Center and IT infrastructure optimization and consolidation, virtualization, machine-to-machine and application infrastructure management including messaging and collaboration services, and content delivery networks.

Prior to this, for two years, Eric headed the regional Program Office with specific mission to implement a portfolio of regional business growth initiatives focused on Australia, China and India. Eric has directly led the integration of an acquired IS and IT Services company, as well as creation and operationalization of a JV for ILD/NLD licenses in India.

In his previous roles, Eric headed the regional Customer Solutions and Bid Management functions, as well as the regional Program Management and Consulting practices. He also had first hand experience in managing a professional services organization in North-Asia and Japan, with specific experience in China business operations, as well as Sales development in Taiwan.

Eric holds a post-graduate Master degree in 'European Business Management' of ENST Bretagne and was graduated French Engineer from one of the major French Engineering School, Centrale Nantes.


---
Mr. Eric M. Hui
Director, Cloud, IT, Content and Digital Media
Equinix Asia Pacific

As the Director of Cloud, IT, Content and Digital Media, Eric is responsible for market development of Equinix Asia Pacific's cloud and media vertical.

Eric has more than 17 years of experience in the IT industry including backgrounds in networking, managed services and cloud services. He previously held Asia Pacific marketing management roles with Cisco Systems in Hong Kong. Prior to Cisco, Eric had various senior roles in product marketing, applications and engineering with Intel Corporation in the United States.

Eric has a MBA from Duke University Fuqua School of Business and a Bachelor Degree of Electrical and Computer Engineering Degree from University of Wisconsin-Madison.


---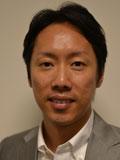 Mr. Benny Hu
Senior Manager, New Business Division
NTT Com Asia Limited

Mr. Benny Hu is responsible for managing strategic ICT services for NTT Com Asia and driving a wide spectrum of innovative solutions featuring the most advanced cloud computing technology. Mr. Hu has been leading a team of product development experts specializing in cloud solution development for local and regional enterprises to address their needs on cloud services.

As an ICT veteran, Mr. Hu has over 10 years experience in consultancy and engineering and played a key role in managing innovative technology solutions that significantly enabled enterprises of different industries with different needs in building up their IT capabilities efficiently.

Mr Hu holds a degree of computer science from the University of Royal Melbourne Institute of Technology and a master degree of digital communications from the Monash University in Melbourne, Australia. He also holds a MBA degree from the Hong Kong Polytechnic University.

---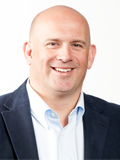 Mr. Nigel Beighton
VP of Technology and Product
Rackspace Hosting

An obsession with taking things apart has always served Nigel well so the exciting world of technology and all its nuts, bolts and volts was a logical career choice for him. Joining Rackspace in early 2011 Nigel is showing the benefit of his own unique style of CTO leadership where he is brought experience from the likes of Associated Northcliffe Digital, lastminute.com, Operandi-Group and CityReach International. He has also served on non-executive boards for Photobox, Digital UK and Inview Interactive.

Nigel leads our Product Management function that works on the development our OpenStack community and is also our technical evangelist and our loud voice in the market. Rackspace have a world-class customer offering and it's his job to ensure that everyone knows that.



---