Opening Keynote Speaker and Panel Chair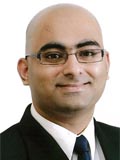 Mr. Rajat Dev
Engagement Manager, Business Technology Practise
McKinsey & Company

Rajat is an Engagement Manager in McKinsey's Business Technology Practise, Asia. Rajat has served CIOs of MNCs across multiple industries in Asia on IT topics ranging from IT strategy, architecture (including cloud), sourcing, infrastructure design, governance, planning and performance management, ADM optimization, shared service center setup, operations management and mega program management. In addition to serving clients on IT topics, Rajat also serves financial institutions in Asia on a variety of business strategy and operational topics.

Prior to McKinsey, Rajat was involved in the delivery of large scale IT system integration projects at Accenture, and before that, he worked at Microsoft where he advised various software development companies on best-practice architecture for their software products.
---
Panel Chair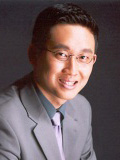 Mr. Aloysius Cheang
Managing Director APAC, Head of Standard Secretariat, Board Director & Asia Pacific Strategy Advisor
Cloud Security Alliance

Aloysius is Managing Director APAC and Global Head, Standards Secretariat with Cloud Security Alliance (CSA). Prior to CSA, he has held senior corporate positions with telecommunication and management consulting companies. He has extensive experience implementing strategic multi-million enterprise security and technology programmes for Global 500 organizations worldwide. In deliverance of these services, he had built and directed multi-disciplinary teams across 4 continents time after time.

Aloysius is also an active community leader and hold senior positions in many professionally-related groups and associations. He co-edited ISO/IEC 27032 "Guidelines for Cybersecurity" and the list of past contributions include ISO/IEC 24762 et al. Aloysius holds a Masters degree in Computer Science and is a doctorate candidate. His professional certifications include CISA, CISSP and GCIH. His views are valued by global media such as Times, Wall Street Journal and CIO Magazine as an trusted independent source of specialist opinion.

---
Guest Speakers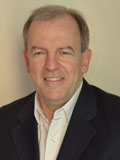 Mr. Peter Morgan
Chief Information Officer
Agency for Integrated Care

Peter Morgan is the CIO for the Agency for Integrated Care, the recently created agency responsible for referral and care coordination for Singaporians. He is also Program Director, Community and Integrated Care for MOH Holdings. MOH Holdings is an operating agency of the Ministry of Health, and is responsible for Singapore's national IT strategy.

Prior to coming to Singapore, Peter was Vice-President, Business Development for McKesson UK. McKesson is the largest healthcare IT services company in the world. Peter was responsible for developing new business using the Electronic Staff Record (ESR) project for the NHS. ESR is the world's largest HR/Payroll database. He also led the assessment of clinical and business intelligence systems' opportunities in the UK and Europe.

Other healthcare IT work includes co-writing a telehealth sustainability study for the Alaska Federal Health Care Access Network, having operational responsibility for telehealth networks in Canada, and being a consultant to Health Canada.

His other work experiences includes managing primary education projects, on behalf of the Canadian International Development Agency (CIDA), with the Chinese Ministry of Education, in isolated parts of China, and working with North American telephone companies on internet telephony projects.

He has a BA in Political Science from McGill University and a B.Ed. from Queens University.
---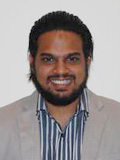 Mr. Khadir Fayaz
Director - Information Security, APAC
Carlson Wagonlit Travel

Khadir Fayaz has more than 12+ years of diverse experience in the area of Information Security, Risk Management and Compliance working across banking, insurance, FMCG, high tech manufacturing and hospitality industries. He has managed global teams working for reputed multinational corporations in US, Malaysia, India and Singapore while successfully leading security strategies and programs. His core area of expertise is into developing effective security and risk management strategies, driving global security programs in a wide range of security technologies. Khadir has also successfully established SOX and PCI DSS compliance programs along with rich experience managing ISO17799 / 27002 & COBIT security frameworks. Currently Khadir is employed with Carlson Wagonlit Travel as a director for information security Asia Pacific. Khadir is also a renowned speaker participating actively in reputed conferences and events in the region.




---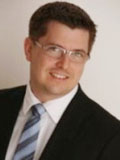 Mr. Dana Ritter
Head of IT PB APAC Sales and Advisory
Credit Suisse AG

Dana Ritter is a Director in the IT Private Banking division of Credit Suisse AG, responsible for the IT Platform supporting Sales and Advisory in the APAC region.In his 8 years with Credit Suisse AG, Dana has delivered International Online Banking across EMEA and APAC, established and implemented a Service Oriented Architecture based on Web Services across the Credit Suisse international core baking infrastructure, delivered Global Advisory and Sales components to allCredit Suisse Private Banking regions and countries. He has a proven track record of IT ownership and delivery in global, multi-million dollar, initiatives.

Dana has over 15+ years of IT experience (corporate and consulting) in the Banking and Airline industries with positions in USA, Germany, Switzerland and Singapore over the course of his career.

Dana graduated Summa Cum Laude with a degree in Applied Mathematics and a minor in German from the University of California at Los Angles.


---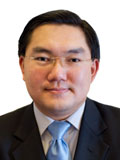 Mr. Leonard Ong
President, Singapore Chapter
ISACA









---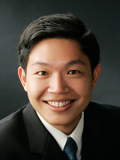 Dr. Leong Chou Ching
Regional Chief Information Officer
Knowledge Universe

Dr Leong Chou Ching joined Knowledge Universe as the Regional Chief Information Officer to provide leadership to the regional IT organization as well as the development and refinement of regional technology strategy and roadmap. He also has the responsibility to enhance classroom and online technologies, making sure that students will benefits from the advances in technology and learn in a technologically advanced environment.

In his over 10 years of extensive experience in the information technology industry, Dr Leong has driven impactful transformation, and architectural revamp to meet business demands and effective modus operandi. He has a diversified conglomerate of experience from ensuring the quality and dissemination of information, effective communication tools and workflow, and using emerging technologies to value add businesses.

Chou Ching holds a BSc (Hons) in Information Systems and Management, a MBA as well as a PhD. He is also a member of the Singapore Computer Society.

---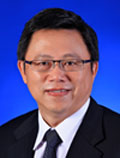 Mr. Ho Wah Lee
Head of Advisory
KPMG Advisory LLP

As Head of Advisory for KPMG in Singapore, Wah Lee is responsible for developing and implementing the business strategy for 3 advisory service groups, namely Management Consulting, Transactions & Restructuring, and Risk Consulting.

In this role Wah Lee also oversees KPMG's Cloud Computing services and initiatives, in close collaboration with KPMG regional and global Cloud teams.

He is a member of the KPMG Asia Pacific Advisory Board and the Executive Team, and part of the KPMG Global IT Advisory Leadership Team.

Wah Lee has more than 25 years of experience in the IT industry, covering information systems planning, system design, programming, system management, business software implementation, project management, IT auditing and IT security.

---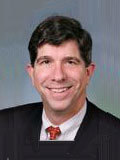 Mr. Geofrey Master
Head of Business & Technology Sourcing Practice, Asia
Mayer Brown JSM

Geof is a partner in Mayer Brown's Business & Technology Sourcing (BTS) practice and leads the BTS practice in Asia. He has broad experience in sourcing transactions, including the outsourcing and offshoring of information technology and services as well as of business processes. His experience in the area of information technology procurement and outsourcing transactions includes transactions involving infrastructure, applications maintenance, development and support, network management, telecommunications services, and help desk functions, as well as implementation and integration of major enterprise applications and systems. His experience in the outsourcing of business processes includes outsourcing human resources, finance and accounting, procurement, customer relationship management, and other business functions.

Geof has represented clients in a wide range of industries, including financial services, health care, consumer products, telecommunications, advertising and publishing, airline, manufacturing, chemical, energy, information technology, mining and natural resources, as well as governmental entities. His clients have ranged from start-up enterprises to national and global firms. He has worked with clients in all geographies.

Prior to joining Mayer Brown in 2001, Geof worked for over 10 years for Electronic Data Systems Corporation in various senior legal capacities, including five years as international general counsel with responsibility for all legal support requirements of EDS' non-US business.

Geof has been praised for his "incredible speed and accuracy" (Chambers USA 2010) and his "excellent business sense - his business judgment is as valuable on points as his legal judgment, so when it comes to negotiations, he always meets the other side's arguments head-on" (Chambers USA 2007). It has also been said of him that he is in tune with commercial realities on the ground (Chambers USA 2008), and "can so instantly and confidently win clients' trust while at the same time driving totally hard bargains by charming the other side" (Chambers USA 2006).
---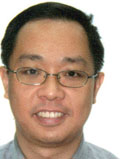 Mr. Lee Siew Kit
Assistant Vice President, IT Services
SATS Ltd

Siew Kit graduated from the National University of Singapore with a Bachelor of Engineering (Electrical Engineering) (First Class) degree. He joined Singapore Airlines Management Services Department in 1992 as an analyst programmer. In his 15 years with SIA, he took on different roles, like systems analyst, project manager, program manager, and team manager.

He joined SATS, which was part of the SIA Group, in 2006 as Manager, IT Services. As IT Head of SATS, he was responsible to manage the company's 2 to 5 years IT Master Plan, SATS Application Architecture Blueprint and Standards, Portfolio of SATS IT Projects, and the many vendors engaged to provide outsourced services like Data Center, End User Computing, SAP Hosting and Maintenance, and non-SAP Application Maintenance.

When SATS acquired Singapore Food Industries (SFI) in 2009 and expanded operations in the Region through acquisition and joint ventures, his scope of coverage extended to integrating SFI and the other subsidiaries into the SATS Group infrastructure.

In September 2009, SATS was divested from the Singapore Airlines Group. As part of the divestiture, SATS has to source for its own Data Center, EUC and Application Maintenance service providers as SATS can no longer share the same infrastructure and service provider with SIA. We have completed migrating to our new SingTel Data Center as well as implementing our own SAP system.
---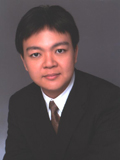 Mr. Gary Teo
Director (IT)
SIM University

Gary Teo is currently the Director (IT) of the Campus IT Services Department at SIM University (UniSIM), Singapore. He manages large-scale network, systems and application development projects and oversees the technology operations that facilitate both the e-Learning initiatives as well as the University's administrative system. He charts the strategic IT direction and sets the functional role of the department in alignment with the University's vision. Before joining UniSIM in 2006, he was an Asst Director with the Centre for IT Services, Nanyang Technological University (NTU), Singapore.

Gary graduated from the School of Electrical & Electronic Engineering, Nanyang Technological University (Singapore) with a Bachelor Degree in Electrical Engineering (Hons). He obtained two Masters degrees: Master of Science in Medical Physics from the University of Aberdeen with research interest involving Magnetic Resonance Imaging (MRI) and Nuclear Medicine; and Master of Business Administration (MBA) from the Imperial College (London) specializing in International Business and Finance.

Gary has managed several multi-million dollar projects involving network infrastructure, IT security, SDLC, business continuity, etc. He has set up and managed mission critical data centres that have more than 200 high-end servers and networking equipment. He is also a Certified Information Systems Auditor (CISA), Certified Information Systems Security Professional (CISSP), Certified IT Project Manager (CITPM), Certified Business Continuity Professional (CBCP), and Certified in Risk and Information Systems Control (CRISC).
---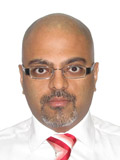 Mr. Krishna Srinivasan
Director – Group Technology Infrastructure Services
UBS AG

Krishna Srinivasan serves as a Regional Director of Information Technology with UBS AG based out of Singapore. He has been working in the Information Technology field for sixteen years. During this time, he has held a number of Leadership Positions in Information Systems Management, Sales and Account Management, System Architecture, and Consulting.

He did his undergraduate work at McGill University and his graduate work at Georgia State University. Krishna Srinivasan has held senior positions with UBS AG, NetApp Corporation, and EMC Corporation.

He brings his depth of experience, technical skills and management capabilities to his current position where he supports Global IT Transformation & Estate Management programs for UBS AG.


---
Technology Leader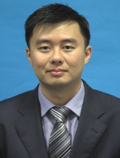 Mr. G K Tan
Director, Enterprise Business Development
CITIC Telecom International CPC (Singapore) Pte Ltd

Mr. Tan Ghee Khoon joined CITIC Telecom International CPC (Singapore) in April 2012 as Director, Enterprise Business Development. In his current role, Mr. Tan is responsible for managing the sales team and company growth in Singapore.

Prior to joining CITIC Telecom CPC, Mr. Tan was the Account Director in Telstra International Group (Wholesale) with a geographic focus in Indonesia, Thailand, Brunei and Pakistan. Mr. Tan also acquired considerable experiences in a virtual network operator environment (Expereo) for business development, carrier relationships, network partnerships, and offnet services productisation into carrier portfolio.

Mr. Tan holds a Bachelor of Business Degree majoring in Accountancy from Griffith University in Australia.


---
Mr. Eric M. Hui
Director, Cloud, IT, Content and Digital Media
Equinix Asia Pacific

As the Director of Cloud, IT, Content and Digital Media, Eric is responsible for market development of Equinix Asia Pacific's cloud and media vertical.

Eric has more than 17 years of experience in the IT industry including backgrounds in networking, managed services and cloud services. He previously held Asia Pacific marketing management roles with Cisco Systems in Hong Kong. Prior to Cisco, Eric had various senior roles in product marketing, applications and engineering with Intel Corporation in the United States.

Eric has a MBA from Duke University Fuqua School of Business and a Bachelor Degree of Electrical and Computer Engineering Degree from University of Wisconsin-Madison.


---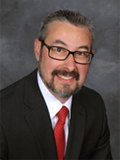 Mr. Lee Kedrie
Managing Partner & Consulting Evangelist, Technology Consulting
HP Enterprise Business

Lee Kedrie is Managing Partner of Advanced Technologies supporting the adoption of solutions leveraging the entirety of HP's portfolio including cloud computing, digital hospital and unified communications and collaboration. As a chief technologist for HP Cloud Computing and IT Shared Services he is a recognized thought leader in next-generation computing. He has directly contributed to the design of cutting-edge HP solutions that incorporate shared utility computing models. He is an industry advocate, communicating HP's cloud computing vision.




---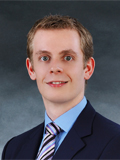 Mr. Ben Williams
Director of Cloud Services, Asia
Savvis

As Director of Cloud Services of Savvis in Asia, Ben Williams leads the cloud business unit for Asia and provides expertise and strategic guidance on how cloud is changing the way companies can do business. Ben works throughout the region building Savvis' business to provide customers with the agility to meet evolving business demands.

With more than 12 years of experience with multinational organizations around the world, Ben has helped shape the company's international presence and significantly increase its market share.

Ben came to Savvis from Microsoft, where his experience was in delivering architectural consultancy in a number of international markets throughout Europe. Ben held a variety of positions acting as a Design Authority and advisor to many government organizations in the UK.

Ben holds a bachelor's degree in Computer Science with Mathematics from the University of Liverpool, UK.


---